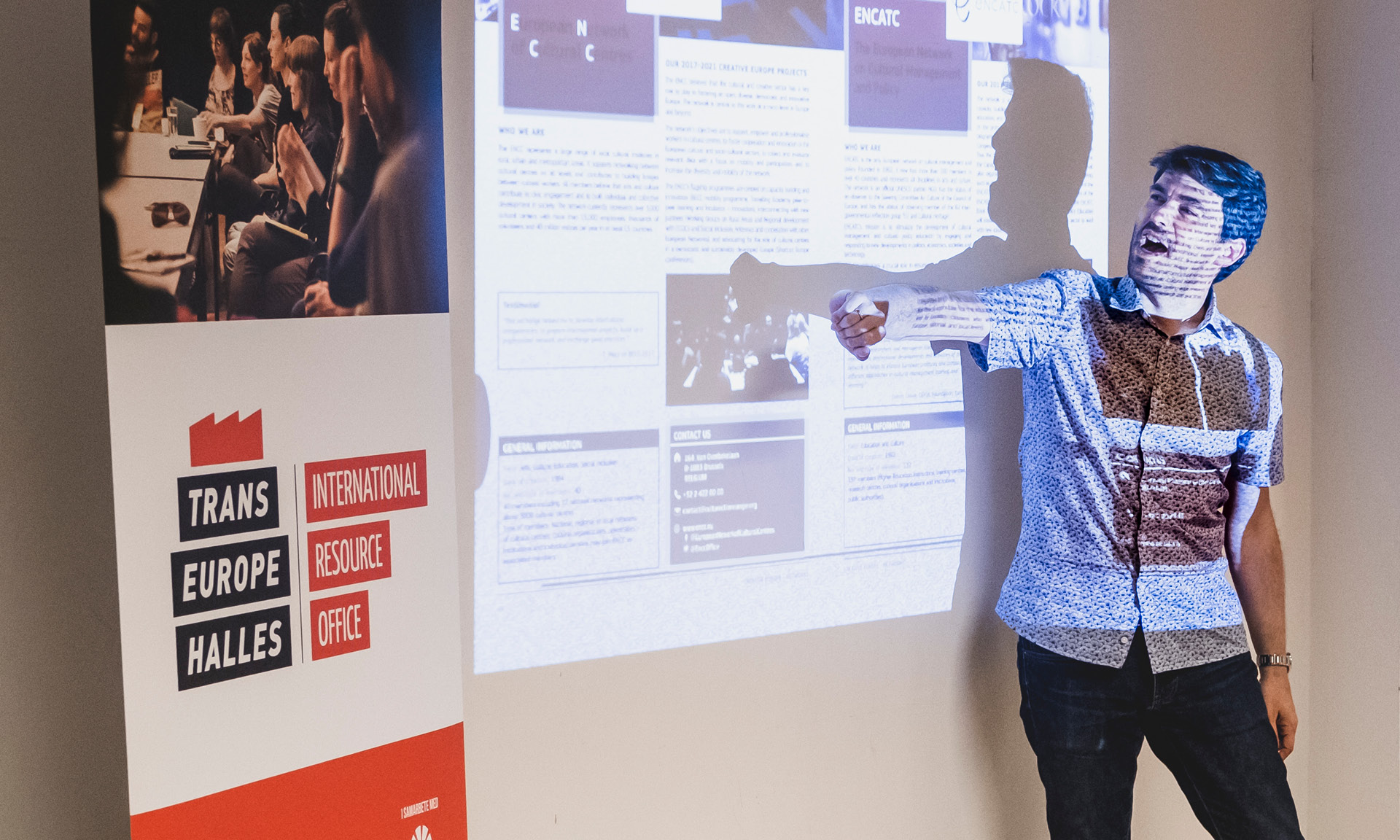 European Projects: Building a strong partnership
This work session provides concrete insights to help cultural project holders prepare their Creative Europe application, and aims at sharing food for thoughts to establish meaningful partnerships and ensuring players from different countries define a common ground to develop exciting projects together.
During the work session, we will collectively go through the following issues:
Diversity of organisations partnering: we will discuss the innovation elements of consortia and how they can feed the project itself, in particular how similarities or complementarities of expertise help implement activities
Definition of the partnership, also in terms of involvement of all partners and division of tasks between them: we will talk about internal processes and implementation management aspects
Geographical scope and working with organisations established in & outside the EU: we will review the stakes of collaborating with organisations' direct geographical neighbors as well as with ones based in other geographical areas, including outside of Europe
This session will help us define what is a strong partnership, identifying and avoiding pitfalls as well as gathering useful tips & advice from international guest expert Nicolas Bertrand.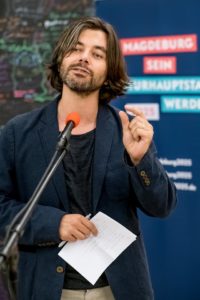 Nicolas Bertrand initiates and leads international cultural cooperation projects.
Nicolas currently works for the EEEmerging project, a large-scale European cooperation promoting the emergence of new talents in early music with the support of the Creative Europe programme. He is also producing two artistic projects with Christiane Véricel in Malta (in the frame of Valletta 2018, in partnership with Teatru Malta) and in Latvia (in partnership with Ģertrūdes ielas teātris and the Goethe-Institute network).
For 17 years (until February 2018) Nicolas Bertrand co-directed with Christiane Véricel the theatre company Image Aiguë (Lyon, France) whose productions brought together children, teenagers and adults, amateurs and professionals living in France and abroad, speaking on stage in their native language. These shows have been designed and presented in over 40 countries worldwide. Since the beginning of the 1990s, the Company has developed a unique international career based on innovative artistic, educational and civic cooperation. Its projects were supported 8 times by EU programmes (Kaleidoscop, Connect, Culture 2000, Culture, Euroglobe, Cultural Ambassador, Creative Europe, EU delegation in Turkey).
Previously, from 1999 to 2001, he worked on the implementation of the performing arts festival for young audience Mon mouton est un lion and the Résidences d'Alsace et de Lorraine for visual artists, as well as on various programmes in the cities of Phalsbourg and Bitche in Moselle.
Nicolas is a member of the Advisory Board of the IETM network and of the Strategic Group A Soul for Europe.
Nicolas is also passionate about tango and has been actively participated for ten years in the organization of Tango de Soie cultural center. He dances tango himself.
Session organised in partnership with Udviklingsplatformen for Scenekunst
Featured image by Jonas Persson